ABOUT KANGHONG IP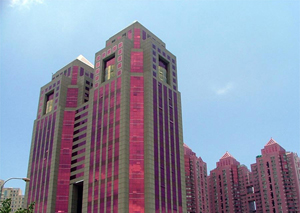 We are a professional Intellectual Property Agency firm founded in 2004
based in Shenzhen, Guangdong, China. Our concept is to strive for
the greatest benefits for customers through professional services.
Our attorney team with different technical backgrounds including law,
machinery, automation, electronics, communication, computer,biology,
and chemistry has handled a large number of domestich and foreign
patent and trademark applications and litigation cases accumulated
rich experience in intellectual property protection and legal affairs.
At the same time, we also maintain good cooperative relationship with some foreign law firms in the United States, Europe, Japan, South Korea, and Southeast Asia, and work for clients in the China and around the world.
---
WHAT WE DO
Patents
◆ Patent search and patent analysis.
◆ Patent application.
◆ Patent reexamination.
◆ Request for invalidation patent.
◆ Patent infringement litigation, and related legal services.
◆ Patent customs protection.
◆ Patent licensing and technology transfer.
◆ Monitor patent annual fee.
Trademark
◆ Trademark search and trademark registration.
◆ Trademark renewal.
◆ Trademark opposition, trademark reexamination.
◆ Trademark licensing, trademark transfer.
◆ Trademark infringement litigation, and related legal services.
◆ Trademark customs protection.
Copyrigt
◆ Copyright registration, including art works, photographic works, film and television works, computer software, engineering design and product design drawings.
◆ Copyright infringement litigation.
---
---
Contact Us

Email: info@kh88.com
Tel: (86)755-83509309, 83508023
Address: C1-C2 Unit, 6F, Block A, Zhong Yin Tower, No.5015 Caitian Rd., Futian District, Shenzhen, China, 518026
---